Water Profing Double Sided Tape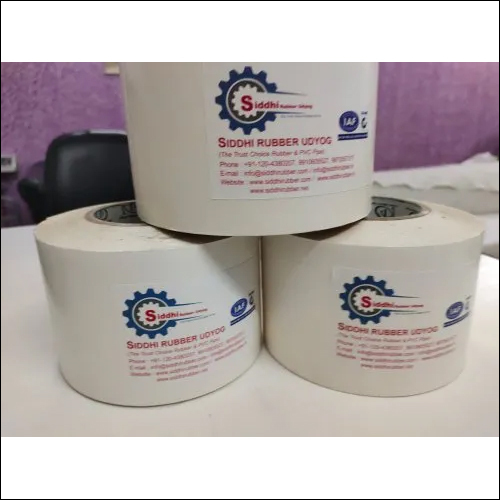 Water Profing Double Sided Tape
Price And Quantity
Square Meter/Square Meters

100
Square Meter/Square Meters

20 INR
Product Specifications
White

100 Millimeter (mm)
Product Description
Waterproofing double-sided tape is a type of tape that is designed to provide a water-resistant seal between two surfaces. It typically consists of a flexible backing material, such as polyester or polyethylene, coated on both sides with a strong adhesive that can bond to a variety of surfaces.This type of tape is commonly used in construction, particularly for sealing around windows and doors, as well as for roof and gutter repairs. It can also be used in a variety of other applications, such as in plumbing and HVAC systems, for electrical insulation, and in automotive and marine settings.
When selecting a waterproofing double-sided tape, it's important to consider factors such as the specific application, the materials being bonded, and the expected exposure to water and other environmental conditions. Some tapes may be better suited for outdoor use, while others may be better for indoor applications.
It's also important to properly prepare the surfaces being bonded before applying the tape, to ensure maximum adhesion and a secure seal. This may include cleaning the surfaces with a solvent or primer, and allowing them to dry completely before applying the tape.
Overall, waterproofing double-sided tape can be a useful tool for achieving a secure, water-resistant seal in a variety of applications. However, it's important to carefully select the right tape for the job and to follow proper installation procedures to ensure a reliable and long-lasting seal.