Rubber Insulating Mat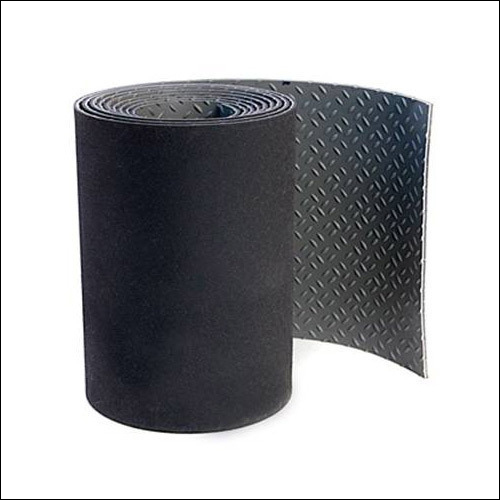 Rubber Insulating Mat
Price And Quantity
Square Meter/Square Meters

1
Square Meter/Square Meters

550 INR
Product Specifications
Min 15 Newtons per Millimetre Squared (N/mm2)

Black
Product Description
A rubber insulating mat is a type of mat made from insulating rubber material used for electrical safety purposes. These mats are designed to provide a non-conductive barrier between the floor and workers who may be working with high voltage electrical equipment.
Rubber insulating mats are typically used in industrial and commercial settings where electrical equipment is present, such as power plants, electrical substations, switchgear rooms, and data centers. The mats come in different sizes and thicknesses, and are usually marked with safety information, such as maximum voltage ratings and compliance with relevant safety standards.
Rubber insulating mats are designed to protect workers from electric shock and to prevent electrical equipment from being damaged due to electrical discharge. They provide a protective barrier between the worker and the ground, reducing the risk of electrical shock and other electrical hazards. Additionally, the mats provide a slip-resistant surface, which can reduce the risk of workplace accidents.
Regular inspection and maintenance of rubber insulating mats is essential to ensure their effectiveness in preventing electrical accidents. They should be kept clean and free of debris, and any damage or wear should be promptly repaired or replaced. Proper training and use of personal protective equipment, including rubber insulating gloves and sleeves, are also important components of electrical safety.