Roof Garden Drain Cell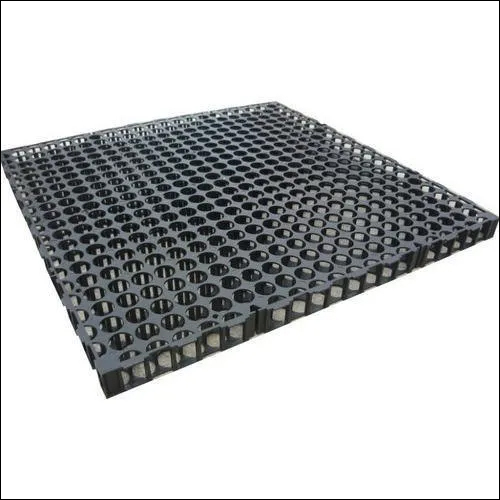 Roof Garden Drain Cell
Price And Quantity
Square Meter/Square Meters

460
Square Meter/Square Meters

165 INR
Product Specifications
Black

Roof Garden Drain Cell
Product Description
A roof garden drain cell is a modular system used to promote effective drainage of water from a green roof or roof garden. The system typically consists of a series of interconnected plastic or polymer modules that are laid on top of the waterproofing layer of the roof.
The drain cell modules have a series of raised nodules or dimples on the upper surface, which create a void space beneath the soil or other growing media used in the roof garden. This void space allows water to drain away from the plants and soil, preventing waterlogging and reducing the risk of damage to the roof structure.
The modules are typically lightweight and easy to install, and they can be cut to fit around obstacles such as roof vents or drainage outlets. Some drain cell systems also include filtration layers to prevent soil or other debris from clogging the drainage system.
Overall, the use of a roof garden drain cell can help to improve the performance and longevity of a green roof or roof garden, while also reducing the risk of water damage to the building below.