PVC Suction Pipe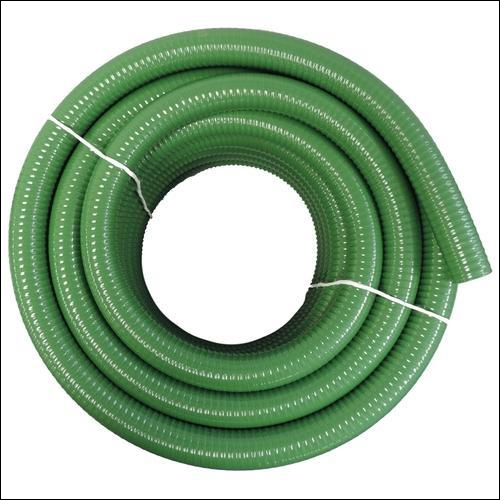 PVC Suction Pipe
Price And Quantity
Product Specifications
Product Description
PVC suction pipe is a type of plastic pipe that is commonly used for pumping and transporting liquids in various industrial, agricultural, and domestic applications. The pipe is designed with a smooth inner surface to reduce friction and improve flow, and it has a helical reinforcement made of rigid PVC or steel wire to provide strength and flexibility.
PVC suction pipes are lightweight, durable, and corrosion-resistant, making them suitable for a wide range of fluids, including water, chemicals, and slurries. They are also easy to install and maintain, and can be used in a variety of configurations, such as horizontal or vertical installations.
In addition to their use in fluid transfer and pumping systems, PVC suction pipes can also be used for irrigation, drainage, and sewage applications. They are available in various sizes and lengths to accommodate different needs, and can be connected using a range of fittings and couplings.